Independent Quality Home Care
CHANGE WITH HEALING
Change can affect our whole life. We can be disillusioned with doubt and fear or transform like a butterfly.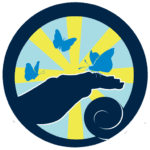 At Independent Quality Home Care, our Mission is to help seniors and people living with brain injuries and disabilities be as independent as possible. Maintaining integrity and dignity, by providing them with professional care workers in the comfort of their own home or added care in hospitals or facilities where comfortable surroundings make good care healing in itself.
Explore Our Home Care Services | Learn More About Our Company | Get A Free Assessment
Services cover a variety of situations from companionship, house keeping, driving services, personal care to a more complex situation.
Read More on Home Care
With the right home support in place, early discharge from hospital may be arranged and help people remain at home longer.
Create Your Support Plan
A no obligation free assessment gives us an opportunity to get to know one another and gives an understanding of individual needs.
Get Your Free Assessment